Back to results
Appart Hôtel Lille Louise
125.00€* TTC/night
499.00€* TTC/week
1480.00€* TTC/month
Book
* rates excuding residence tax
Fitted kitchen
Washing machine
Wifi
This apartment lies on the lovely Place Louise de Bettignies, in the heart of Vieux Lille.

In the lounge you will find a bed settee and 2 small extra armchairs, a coffee table, a dining table and a flat screen TV. The antique furniture will enchant any bric-à-brac fans with its own special charm.

The kitchen has all the things you will need for your stay: basin, hobs, coffee maker and kettle, toaster, microwave etc.

The bedroom is located on the first floor and comprises a 140x200cm bed and a walk-in closet. Situated at the rear of the building, you will be guaranteed peaceful nights.

Finally the bathroom is fitted with a vanity unit and bathtub. A washing machine is also available (separate toilet).
+ Fitted kitchen
+ Flat screen TV
+ Washing machine
+ Ironing board
+ Car park (charge applies)
+ Wifi
18 reviews
Accommodation 4/5
Equipment 3/5
Geographical location 5/5
Reception 4/5
Furnishings 4/5
Property 4/5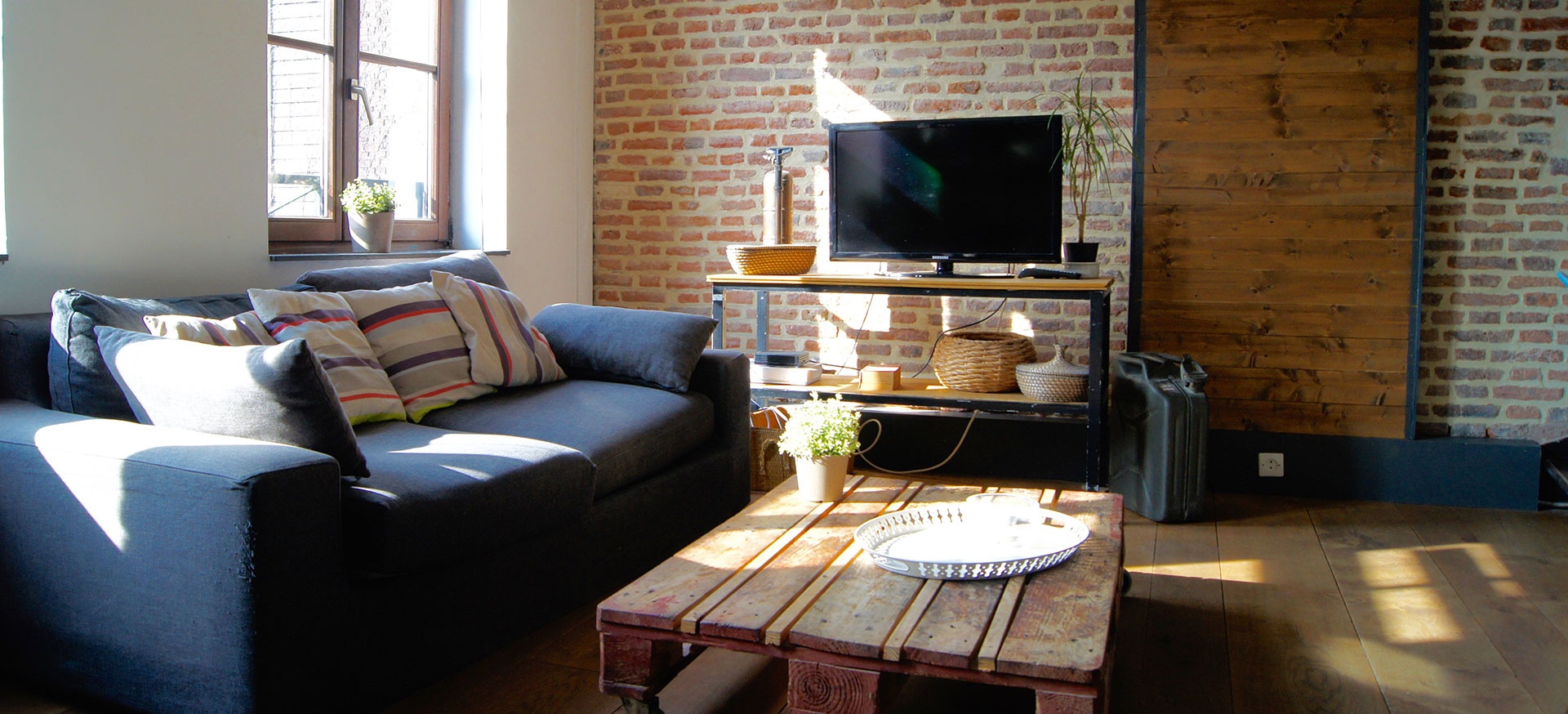 Review of
this apartment
What do you rent? One-bedroom apartment (duplex)
Bed Type: A real bed + sofa bed
City: Lille
Bath / shower: 1 bath
Area: 47m²
Floor: 3
Accommodation capacity: 3
Additional person (beyond two): --
Room: 1
Cot: + 15 €
Book this apartment
All booking steps are done in the following screens